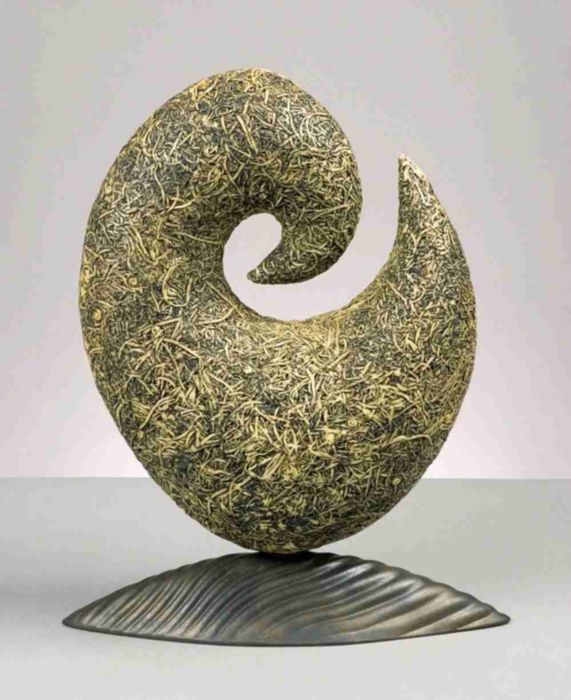 Charybdis #3, 2007
41cm h x 38cm w x 10cm d
Charybdis a dangerous whirlpool off the coast of Sicily. The mysterious spiral that a whirlpool makes is echoed in the form of this piece.
"Charybdis" is part of a body of work in which I explore the concepts inherent in the Ancient Earth-based religions. The spiral is the archetypal energy symbol; the abstraction of the cosmic life force.