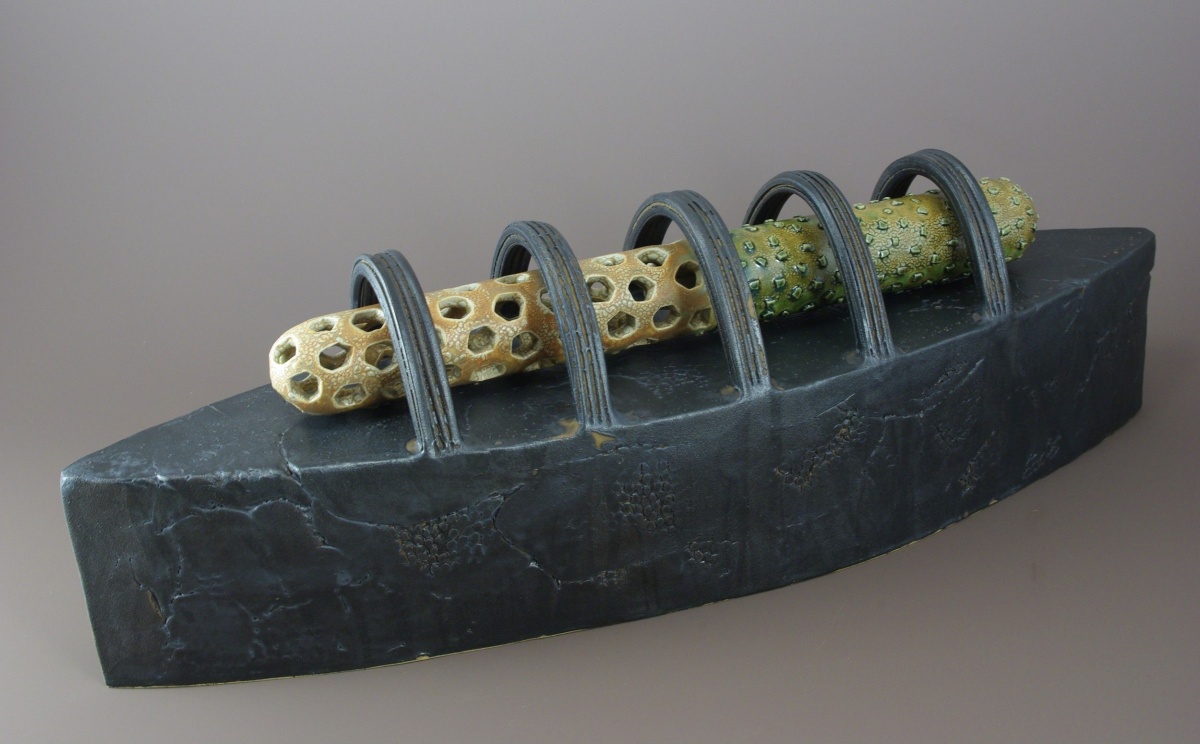 Altar, 2012
18cm H x 57cm W x 15cm D
Some believe that the altar was originally a tomb, where offerings were made to a deified ancestor.

The altar concept is used here to recall that which is absent, the Feminine Sacred.

The female symbol of the boat as container and protector is combined with a nature pod with "it's physical layers, it's generative function and spiraling returns".

Altar 2012, detail