Laurie Rolland
"Finding Joy" solo show,
Circle Craft, Vancouver, BC, Canada.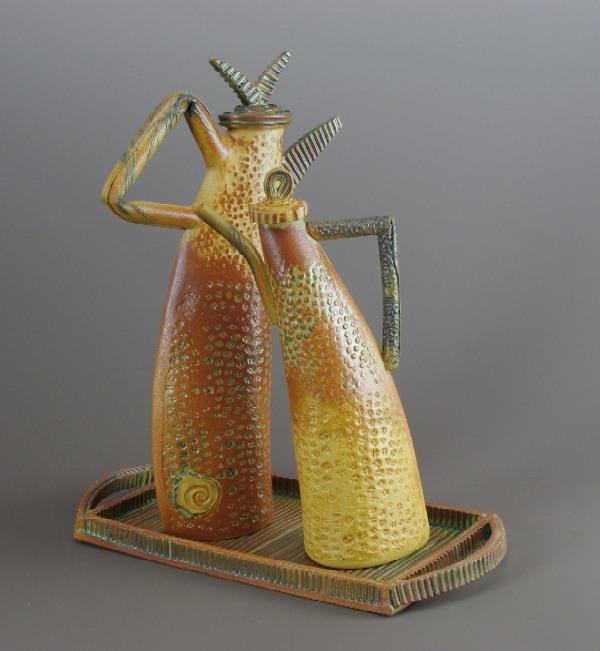 Gold Teapot Set with Tray, 2014
26 cm wide X 13 cm deep X 28 cm high

These teapot sets are built freehand without the support of a mold. All of my work is very female based, therefore I see the teapot figure as woman; with position and gesture indicating the nuance of human behavior.