Laurie Rolland
"Homage"
solo show in the Permanent Collection Gallery
Burlington Art Centre, Burlington, Ontario


Homage to Marija Gimbutas 2008
13cm h x 103cm w x 39cm d
Ceramic Work by Laurie Rolland, Woodwork by Larry Westlake


This piece honours the life and work of Marija Gimbutas. Marija was the archaeologist who proved that the approximately 100,000 Old European female figures found in archaeological digs across Europe evidenced a Religion honouring a Female Creatrix. This piece is like an ancient grave, where originally the tombs were not only resting places for the dead, but were used for initiation and healing.
The work of Marija Gimbutas has also inspired women and men in the fields of ecological science, anthropology, folklore and mythology as well as archaeology.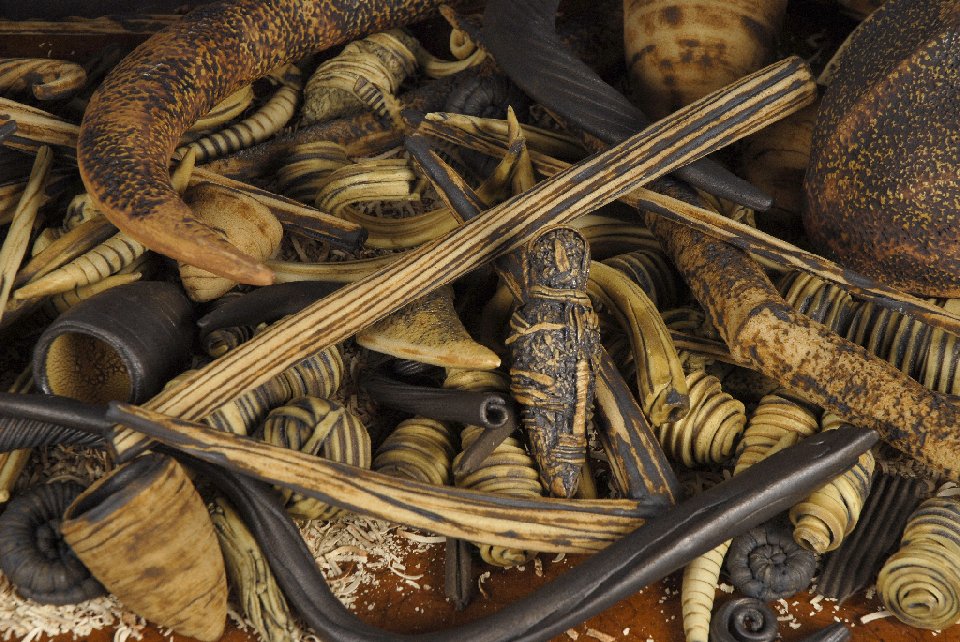 Homage to Marija Gimbutas - detail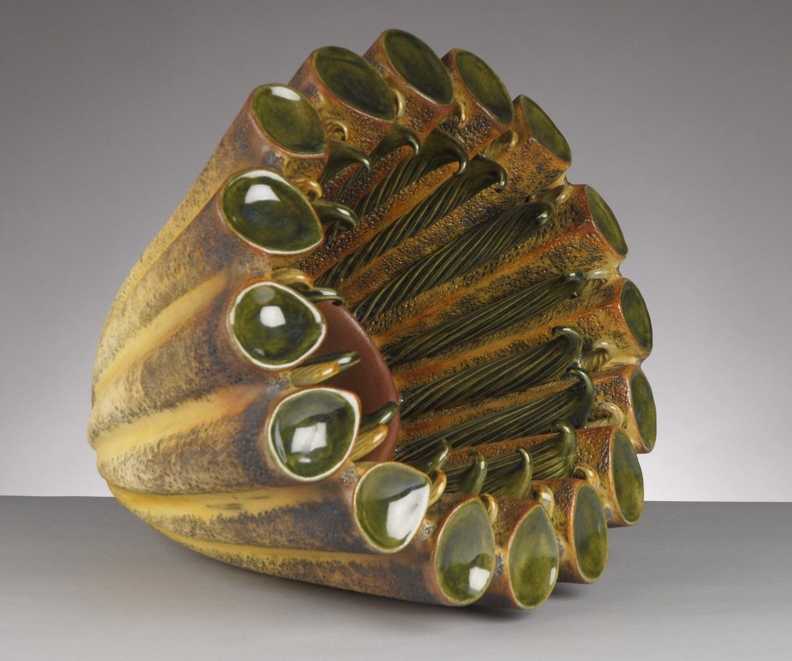 Inflorescence #3, 2008
36cm h x 37 cm w x 27cm d
Inflorescence means the act or process of flowering.
In a form of ritualistic potency this piece deals with the life/rebirth aspect of the Life/death continuum.
It is intentionally powerful in complexity and colour, for it offers the hope of renewal and redemption.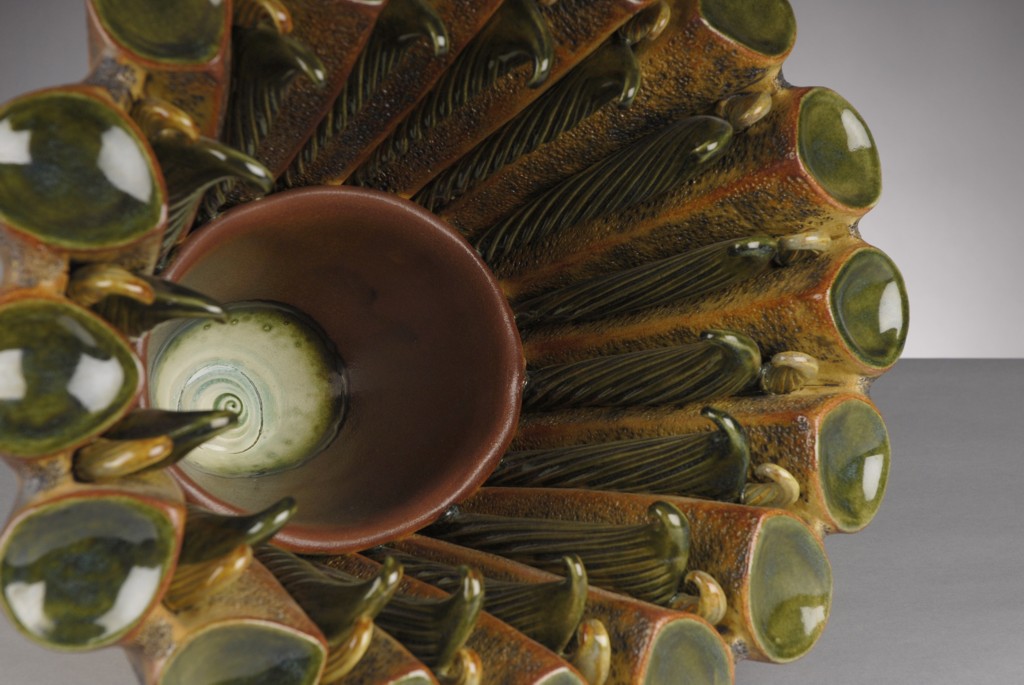 Inflorescence #3, 2008 - detail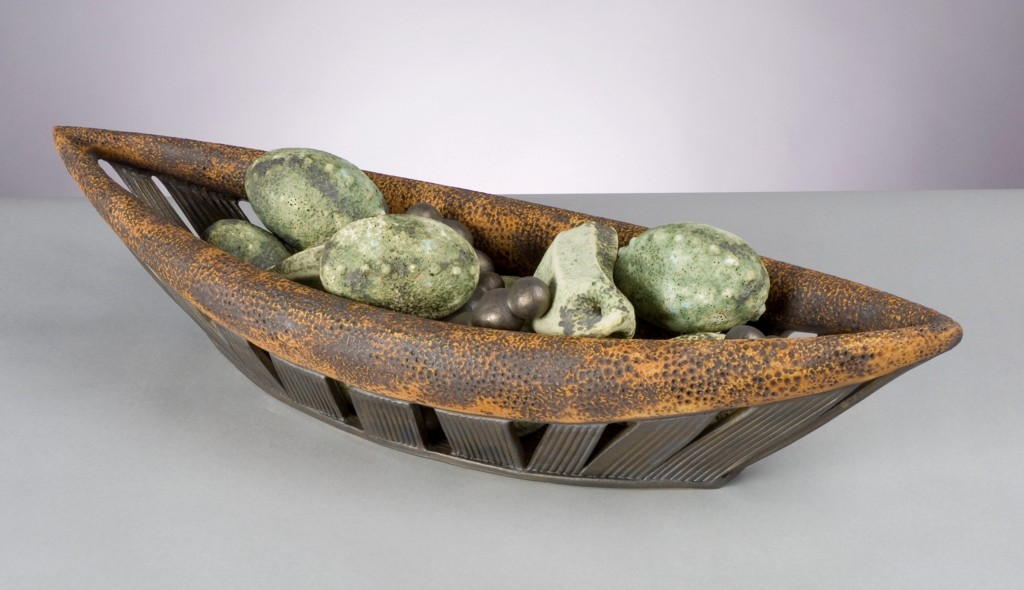 Venter Series, #4
66cm wide x 14cm high x 23 cm deep

Venter means the belly, the abdomen; the womb, hence a mother.
Here the boat-like vessel holds cargo representing new life contained in the pod shaped seeds. Within the concept of "pars pro toto" the part becomes the figure for the whole; the boat is on a journey of salvation.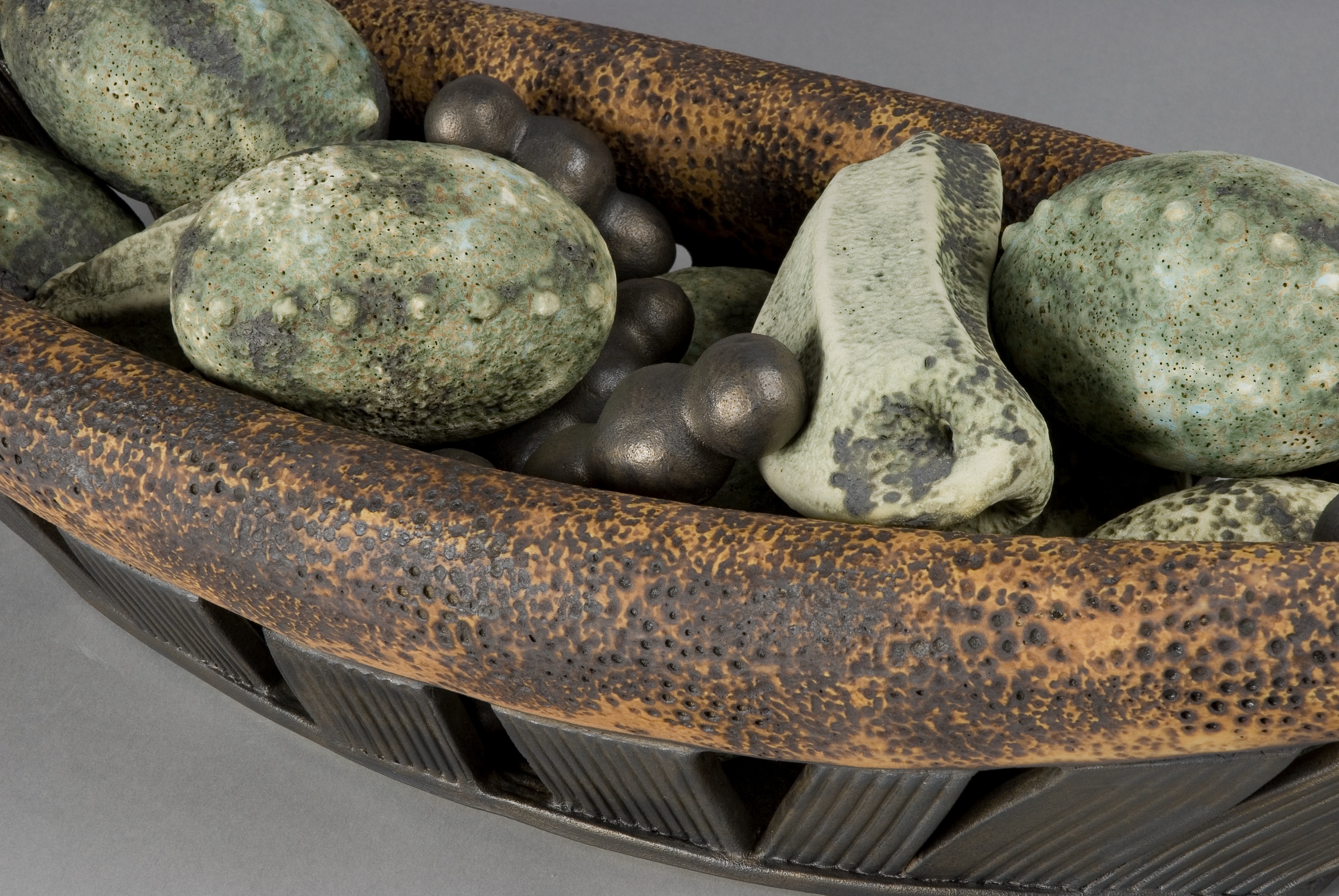 Venter Series, #4 - detail


Exhibition installation views, Burlington Art Centre: